This is an amazing Camera
 :


It's a Nikon – Ultra High quality Nikkor Lens; exceptional clarity in almost all light conditions
Smaller than a DSLR – One Lens does it all (You never need to change lenses, or carry them around everywhere)
ZOOM – 60x Optical, + Digital equivalent to a 1440MM telescopic Lens!
Wide angle and close up modes, I shot a coin collection with great detail
Lots of shooting modes – from night scenes to Beach; I almost always used it on Auto
Built in adjustable diopter (for eyepiece, no need to put on eyeglasses)
Eyepiece allows you to focus in Bright lights and glare, like at the beach
More than a snapshot camera, without hassle of DSLR.
Wifi lets you commit photos to your smartphone, and upload to the cloud – available immediately!
Camera comes already setup, you just have to tweak it for your needs (just start shooting) in Automatic mode.

This camera is best for 
Someone who travels, and wants all the features in a compact package
Student who wants better than a "snapshot" camera for hundreds less than a basic DSLR
Anyone who wants to have a camera with features comparable to expensive DSLR's in an easy-to-handle format.
Parent who goes to sporting events, and can zoom in on their active children (80x Zoom)

The pictures below were taken at wide angle and then full Zoom ACROSS A FOOTBALL FIELD at Virginia Tech, THE LONG WAY! I was able to pick out my GF and her son in the stands. It was tricky to keep the camera steady, and the lighting was not optimal, but it worked great! I had to steady the camera against a seat back, even with the anti-vibration mode on.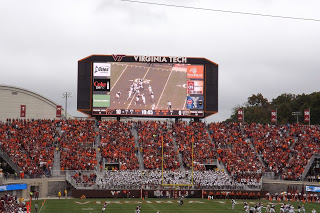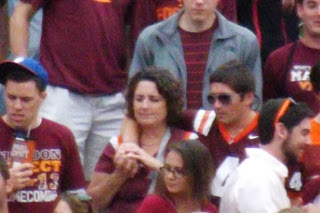 I use this camera with the Nikon Snapbridge app on my android phone.  It works bluetooth or Wifi, and takes a 2MB image from the camera into the cloud (the full size image is on the SD card).  it also lets you control the camera (best with a tripod) so you can be in the action.  I prefer a Holster case
, a leather handgrip
vs.  the standard neck strap
, and extra batteries
.
If you are looking for a camera that will give you a lot of value and capability for almost every situation, this is an excellent choice.
Disclaimer:  I own one, and love it.  
Thanks for reading my review!  Please feel free to share!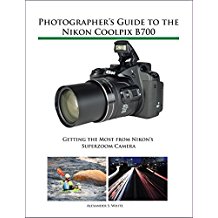 Photographer's Guide to the Nikon Coolpix B700: Getting the Most from Nikon's Superzoom Camera – from Amazon
I hope you found my point of view enlightening and informative.  Consider Liking, retweeting, upvoting and saving!